Lexi
Lexi Hawks, E-RYT 500Hr Yoga Alliance Certified Teacher, is the founder and director of Longwave Yoga. Lexi's teachings are rooted in her belief that the practice of Yoga is available to every body and help create a life of true connection and abundance. With over 10 years experience in her own teaching including private & public classes, workshops, retreats and teacher trainings Lexi has been dedicated in always remaining a student. Having traveled and studied extensively over the years, she holds immense gratitude for all her teachers and life mentors starting at a young age with dance, learning spirit through movement and the transformational yoga practices and studies she encountered as a young adult. Lexi continues to diversify her education to deliver classes that are both imaginative, fresh and intelligently sequenced. Her classes and teachings will take you on both a journey of the body, as she guides you through integrative movement that flows naturally from one posture to the next, and the spirit as she intricately weaves her intention through each class leaving you feeling connected, balanced and grounded. Her passion extends beyond the class as she finds true joy in guiding others to also become teachers. Since 2015, Lexi has been serving as the Director for the Longwave Yoga School's 200 hour Yogic Studies and Teacher Training Program and is honored to co-direct the 300 and 500-hour Advanced Teacher Training Programs with Mary Glackmeyer and other senior staff at Longwave Yoga. Her biggest reward is not just in sharing her own knowledge of yoga to other students and teachers but when she witnesses those students and teachers come to realize that the light they find inside is of their own unfolding…

"Yoga is a gift to be celebrated and shared! Every moment, on and off the mat, is another opportunity to cultivate clarity and connection." - Lexi Hawks


---
Mary
Mary is a 300-hour certified Jivamukti Yoga Instructor and a 350-hour Swan River Yoga instructor. Mary's teaching is dynamic and transformative. Her education in anatomy, kinesiology, and yoga therapy combined with her "natural ability to capture your attention," creates a unique setting for one to discover their highest potential. She co-created Longwave Yoga's 300-hour Advanced Yoga Teacher Training and co-facilitates both the 200-hour and 300-hour programs. She also serves as Longwave Yoga's Programs Director. Her classes are sequenced to spark our vital fire through yogic techniques like pranayama, asana, meditation, and chanting, building a steady and joyful foundation from which we can develop the strength, endurance and serenity that we need to walk courageously towards our Truth in life while enjoying every step of the journey!






---
Rachel
Rachel, a 500-hour Yoga Alliance certified teacher, began studying yoga in 2006 while pursuing a degree in theater at Skidmore College in New York. Her first yoga class was designed for theater and dance majors as a way to enhance performance elements, but she was immediately drawn to the profound transformative benefits of the practice. Through breath and movement, Rachel started to uncover a stillness of the mind and a sense of empowerment that she strives to deepen every day, both on and off the mat. In July 2012, she completed the 200-hour teacher training program with the Marianne Wells Yoga School in Costa Rica. She completed the Longwave Yoga 300-hour advanced teacher training program in November 2016. Forever learning and always a student first, Rachel is deeply grateful for her many teachers who inspire her every day. Students can expect a unique and challenging vinyasa practice that incorporates an understanding of alignment, sequencing, and patience. Through a creative flow and a spirit of playfulness, Rachel challenges others to compassionately explore their own limitless potential.



---
Rebecca
Rebecca could not be more excited to teach at Longwave Yoga—the very studio in which she received her RYT 200 and 300 certification under the guidance of Lexi Hawks and Mary Glackmeyer. For many years, Rebecca intermittently explored various styles of yoga by way of her modern dance and ballet training. However, Rebecca took a hiatus from dance and yoga to pursue a B.A. and an M.A. in English Literature and a career teaching college English. It wasn't until she was searching for alternative forms of therapy that she discovered the expansiveness of yoga's capacity to heal.She believes the vehicle toward learning, awareness, and healing presents itself in many forms. For her, the most valuable lessons have come from literature and yoga, for both require us to explore and analyze the facets of our own truth. Rebecca knows from experience that yoga affords the practitioner mindfulness, choice, empowerment, challenge, and strength—on and off the mat in the mind, body, and spirit.It is Rebecca's hope that her students are able to recognize their own potential through their practice. Her classes aim to offer choice and the exploration of student's personal yoga journey. Becky is currently completing the Longwave Yoga 300-Hour Advanced Yoga Teacher Training.
---
Angela
Angela took her first yoga class in 2011 while recovering from an injury. As a nurse, she knew the importance of maintaining strength and flexibility during her recovery, so she thought she would give yoga a try. "I soon began to enjoy the many physical benefits, and became dedicated to a regular practice. In addition to physical injury, at this time I was also dealing with some significant anxiety and fear. Like many, I initially approached my practice as a workout, a form of exercise, but I soon began to notice a change in my emotional well being. This shift in perspective led me to a deeper exploration of the mind body connection that is yoga. As I learned to link the movements and sensations of the body with the mind and breath, I discovered how to truly be present in the moment. The practice of yoga has taught me to journey inward and examine my own true nature, allowing me to see the light within myself and others, leading me to an abundance of joy and freedom in my life off the mat." Eager to share the gift of yoga with others, Angela became Yoga Alliance Certified upon completion of the 200 hour Teacher Training Program at Longwave Yoga in May 2015. "Yoga is accessible to everyone, regardless of age, physical ability, or life stage. I look forward to sharing this beautiful, life changing practice with my students." Angela is currently completing the Longwave Yoga 300-Hour Advanced Yoga Teacher Training.
---
Julie
Like many, my yoga practice began as a physical practice. Over time it has grown to become much deeper than I ever imagined. "The greatest journeys in life are the ones that answer questions that in the beginning you didn't even think to ask!" Unknown. I feel yoga has been that journey for me, and it is just the beginning! Yoga has changed my life in amazing ways. After a yoga retreat in Nosara, Costa Rica, I knew I wanted to share the gift of yoga with others. I completed my 200 hour Kunga Yoga Teacher Training at Wilmington Yoga Center with Noelle Cavanaugh and I currently am completing the WYC Teaching Internship and Mentorship.
My classes are composed of fun and powerful flows with a focus on connection to the breath. My inspirations are Music, The Ocean, Nature, Family, friends, my teachers and fellow students.
---
Carolyn
Carolyn's studentship began in 2007, and as a 200-hour RYT, she continues learning and cultivating her personal practice to more genuinely translate knowledge to her students. She firmly believes that the physical postures help bring you into the present moment, leading you towards mental stillness and clarity. In this quiet space, mindfulness, kindness, and compassion with oneself and others can thrive. Having always felt a strong connection to the ocean, the paddleboard soon became her floating yoga mat. Carolyn enjoys using SUPY as a means to unplug students from the chaos of daily life, using the water to elevate their practice and emphasize connection with themselves and the elements. Carolyn is committed to helping others cultivate a joyful and authentic life, no matter their unique path. Based in Wilmington, NC, Carolyn is an AcroYoga JAMbassador, Standup Paddle Yoga instructor, and guide of vinyasa flow committed to inspiring a community based on love, sensitivity, and play.




---
Logan
Yoga has opened the door for a lifetime of learning, self-discovery, and an opportunity to do what I love, teach. Committing to daily practice has taught me how to navigate life's uncharted waters with grace and strength and instilled in me a desire to share that same sense of personal power with others. My yogic journey has encouraged a deeper connection within, and a better understanding of my relationship to what exists around me. It allows me to walk a bit softer in a hard world, and gives me peace in knowing that I am capable of creating the life I desire to live. As an instructor, I strive to always give others the love, positivity, and space to journey closer toward their own Self discovery.
I am currently 1-year in to Longwave Yoga's 300-Hour Advanced Teacher Training, a 2-year program that provides me more insight and knowledge than I ever imagined.
Through training and teaching, I hope to instill in students confidence, strength, and self-love in a strong and powerful, yet compassionate and vulnerable way, inspiring those around me to unearth their truest potential and tell their authentic story, always.
---
Alyssa
I was first drawn to yoga in 2007 when I saw my friend hold a flawless scorpion pose. Coming from a dancing background, I was immediately hooked on the physicality and acrobatic aspects of the asana practice. It wasn't long after starting my yoga journey that I realized how much yoga went beyond just the physical postures. Every day I am amazed how yoga has transformed every aspect of my life - physically, mentally, emotionally, and spiritually. I truly believe that if every person practiced yoga, the world would be drastically different. With this belief, and my desire to share my passion for yoga, I completed my 200-hour teacher training from Asheville Yoga Center in 2016 and am currently working on my 300-hour teacher training at Longwave. As an instructor, I try to bring joy and laughter to every class and encourage my students to try new and challenging things both on and off the mat. My mantra: Do the yoga - Be happy - Make the world a better place.





---
Brittany
"Through yoga, you begin to learn to accept life as it comes and realize that every breath is a gift and a new opportunity to create your own existence and happiness!" Brittany completed her 200-Hour Teacher Training with Tamal Dodge in 2014. Immediately following she entered into an apprenticeship with Lexi Hawks, owner and co-facilitator of the teacher training program at Longwave Yoga. It was a natural progression into her world teaching as Lexi was and remains to be a huge influence in not only her teaching but her studentship. Brittany started teaching immediately after her training. Her intention in each class is to share the same joy and beauty that yoga has brought to her life, just as her teachers share with her. "There is no greater gift than to watch your students transform themselves right before your eyes." Believing that happiness and love are the foundations for living a full life…you can expect a fun, light-hearted (and powerful) flow in Brittany's classes! Brittany is also the Marketing Director at Longwave Yoga.
---
Addie Jo
When stress began to shadow my sense of self-love and doubt became an obstacle, I knew I needed a mental and spiritual transformation. Serendipitously, a friend invited me to attend a Core Power Class. I was new to yoga, but I knew the class would help with my fitness goals. What I did not know, was within one class my life would be changed. I not only learned about myself and my body, but I found a lifelong calling and an answer to the transformation I was searching for. To this day, I still view yoga just as I did after that first class: a gift. Yoga found me, and when it did, I embraced every step of the journey. The next step of my journey became giving the gift I had received to others. Through Tamal Dodge's teacher training I received my 200 hour certification. In my classes, you will find yourself moving through sequences inspired by Sadie Nardini's Core Strength Vinyasa. These sequences activate and utilize core muscles with each inhale and exhale. Combined with a variety of yoga postures (asana), my students enhance their strength, flexibility, and breathing. One of my greatest pleasures in teaching is watching my students discover how once difficult postures become accessible through dedication to their practice. I am honored to be there with them through every stage. To me, yoga is infinite. Yoga is honest. Yoga is love. Yoga is where you find who you are. It is a journey of so much more.
---
Monica
Through an invitation to a local class, Monica began her journey with yoga in 2010. She was inspired by the grace of her teachers and fascinated with the exploration of the internal world thatmonica the practice of yoga offered her. The values she learned through various yogic techniques, including, asana, pranayama, self study and chanting soon permeated off of her mat and into the details of her life. Certified as a 200 hr Yoga Alliance teacher, through the Kunga School at the Wilmington Yoga Center, she feels fortunate to have the opportunity to share the gift of yoga with others. Her intention as a teacher is to provide a space where her students are encouraged to explore their bodies, breath, and spirit at a level they consciously choose. She hopes to inspire her students to unleash the joy that springs from following their own intuitive wisdom and heart.
---
Kate
I began practicing yoga several years ago. After taking my very first class, I knew I would develop a lifelong relationship with yoga. In winter of 2015 I had overwhelming clarity that I wanted to become a yoga teacher. That very same day, I enrolled in the 200-hour Yoga Teacher Training at my second home, Longwave Yoga. I have been so fortunate to learn from Lexi Hawks and Mary Glackmeyer, and recently completed an 8-week apprenticeship under the guidance of Mary Glackmeyer, where I studied the Jivamukti 14 Points, the Yoga Sutra, advanced assists, and much more. Being on my mat is where I feel the bravest and most self-accepting. My classes incorporate open-level asana, pranayama, and meditation. My hope is that all beings find clear self-awareness, stillness, and acceptance both on and off the mat, and like me, cultivate a lasting relationship to their yoga practice.





---
Marie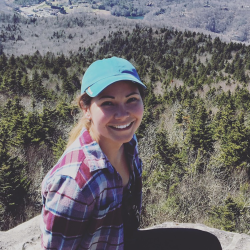 Marie has been practicing yoga for more than 11 years, but has only recently come into teaching. She believes in the expansiveness of Yoga and its ability to meet anyone exactly as they are. She has completed two 200 hour teacher training, studying under Kristen Cooper, Lexi Hawks, and Mary Glackmeyer here in Wilmington. Marie is inspired by those who live and love authentically. She works to stoke love and peace within all beings so that they might live genuinely, truly loving themselves and the world around us as well. Marie is thrilled for the opportunity to practice, grow, and teach with the community at Longwave.







---
Devan

Devan is a certified 200 RYT from her second home, Longwave Yoga. She got her yoga bite 3 years ago when she moved to Wilmington from NYC. She heard through the grapevine that Longwave Yoga was hiring a manager so she showed up in her Ninja Turtle shirt, and white blazer ready to be interviewed. Loving the enthusiasm they hired her as their intern for six months! She worked her way to receive her 200 RYT and is now working with Mary Glackmeyer for her private apprenticeship. Longwave Yoga has always been home for Devan and she's honored to finally be a part of the teaching team. Her goal is combine the artistic healing background she has already cultivated and mix it with her fun loving nature. "Om namah shivaya".
---
Genevera
Genevera studied in an eight-month 200-hour teacher training program with Frances Murchison that focused on mindfulness and the eight limbs of yoga. What began as a way to find reprieve from the busy word turned into a toolbox for living well within the world.Genevera believes that one's true essence is lighthearted and loving. As such, practitioners in her class can expect playful sequencing and dialogue. Genevera invites self-inquiry and exploration in her classes. And she gives opportunities for students to cultivate the wisdom to know the difference between effort and ease. Genevera believes you are your own best teacher, and as your guide, she will offer options, allowing you to choose your own path within the practice. Moreover, Genevera sees yoga as a reflection: how we practice on our mats is how we live our lives. To transfer the teachings on the mat into everyday life, Genevera offers mindfulness and meditation techniques in her classes. Genevera invites you to come fill your cup and learn new tools for living well and spreading peace in the world!
---
Justin
Justin began his fitness journey back in 2013 when he decided to put down the McDonald's cheeseburger and pick up an apple and a dumbbell instead. Once weighing in at over 325 pounds, Justin has since transformed his life to a much healthier and wholesome one. After being a body builder for several years, he began to realize that physically he was in more pain than he ought to be, and mentally he was unsatisfied with life. Because of this physical discomfort and mental unease, yoga came into his life.
Justin began practicing in late 2016 and immediately fell in love with the practice. Yoga has brought him balance and harmony, peace and tranquility in all aspects of his life. He took a 200-hour teacher training beginning in the summer of 2017 and has since set a goal to be the best yogi and yoga instructor that he can be. Recently, Justin moved to Wilmington from his home in Hollywood, Florida. His only wish in life is to help others to become better versions of themselves physically, mentally, and spiritually.
---
Kelly Haas
Kelly Haas, Yoga Therapist, Certified Anusara Yoga Teacher, Thai Yoga Massage Therapist, and avid Spanish-speaker, is sought after for her skilled eyes and hands in therapeutic and alignment-based yoga. She created a 32-hour Yoga Therapeutics Teacher Training and authored Yoga Therapy Manual, to serve teachers and therapists with continuing education. Her passion is to share the gift of yoga with all beings, ignited by decades of traveling the globe and experiencing a variety of cultures, languages, and landscapes.

Kelly teaches all levels yoga asana classes, privates, restorative, as well as pre-natal and specializes in specific conditions and integrative yoga therapies to make yoga accessible to every body. She facilitates Restorative and Pre-Natal Teacher Trainings through Swan River Yoga in New Orleans, LA. And, she travels extensively to offer workshops and trainings, and leads an annual retreat on Maui.

She has thousands of hours in intensive yogic studies and trainings and over a decade's teaching experience. She had the great fortune to manage the world tour for the Founder of Anusara Yoga, for nearly 7 years, receiving countless hours of philosophy, asana, therapeutics, and hands-on adjustment training. Prior to, she directed the yoga program at Pura Vida Spa in Costa Rica (www.puravidaspa.com), where she was introduced to many influential teachers and a variety of yoga and healing therapies.

Kelly prides herself on being an eternal student, and is grateful for all teachers along her path. Learn more at http://www.kellyhaasyogatherapy.com/
---
Bill Mahony
William K. Mahony, PhD, is known in the international yoga community for his informed and warm teaching that is accessible to students at all levels. Bill travels frequently to many countries to lead seminars, workshops and on yoga philosophy and practice. He has written numerous books on the spiritual traditions of India, including Exquisite Love: Reflections on the spiritual life based on Narada's Bhakti Sutra.

Bill has a deep understanding for the yogic life grounded in nearly five decades of his own spiritual practice. He is Professor of Religion at Davidson College in North Carolina, USA. For more information, visit wkmahony.com.






---
Leslie Kaminoff
Leslie Kaminoff is a yoga educator inspired by the tradition of T.K.V. Desikachar. He is recognized internationally as a specialist in the fields of yoga, breath anatomy and bodywork. For over three decades he has led workshops and developed specialized education for many leading yoga associations, schools and training programs in America and throughout the world. His approach to teaching combines intellectual rigor, spontaneity and humor, and is always evolving.

Leslie is the founder of The Breathing Project, a New York City based educational non-profit dedicated to teaching individualized, breath-centered yoga. Leslie created and teaches The Breathing Project's unique year-long course in yoga anatomy, also available online at yogaanatomy.net. He is the co-author, with Amy Matthews, of the best-selling book "Yoga Anatomy."

Learn more at YogaAnatomy.org.
---
Jules Febre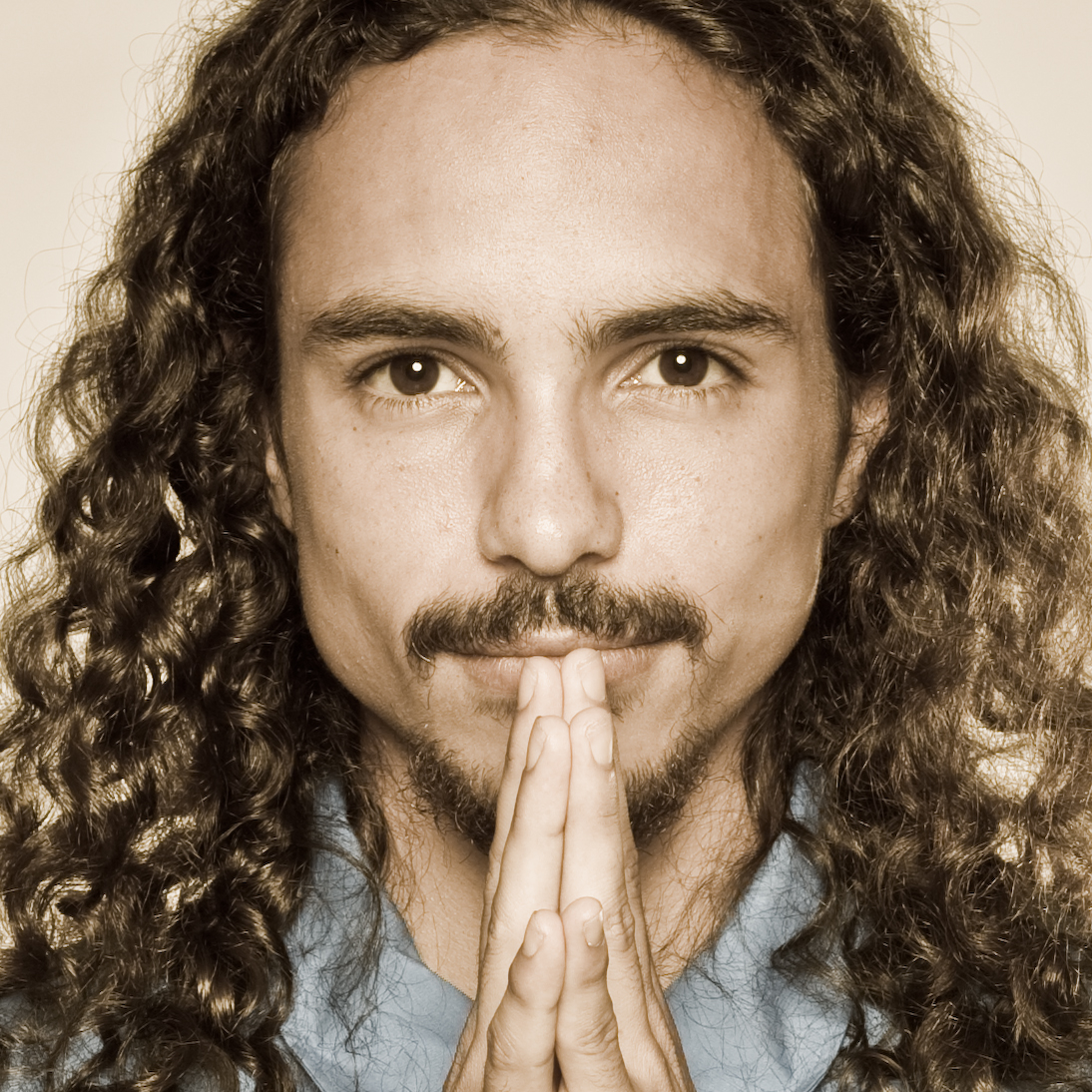 Jules Febre is an internationally acclaimed Advanced Certified Jivamukti Yoga teacher. In his early teens, Jules spent time traveling in India with David Life, sharing satsang with Swami Nirmalananda and Shyam Das, and studying Ashtanga Yoga with Sri. K. Pattabhi Jois. Currently, he travels the world teaching Jivamukti Yoga, Hip-Hop Asana, and immersion programs and retreats, and leading and mentoring Jivamukti Yoga teacher training and apprenticeship programs. Jules also teaches in youth development programs, prisons, and probation centers. He is a featured teacher at many international yoga festivals and has appeared in multiple magazines, on television, and on radio. He gives thanks to his gurus Sharon Gannon and David Life and his lifelong mentor, Yogeswari. Learn more at julesfebre.com.

---
Maria E. Garré




Maria Garré, M.Ed, E-RYT 500, is an Ayurvedic Yoga Therapist, Ayurvedic Practitioner, and Prana Vinyasa Instructor. A sought after teacher, educator and innovator in the field of yoga + ayurveda, Maria delivers practical and inspirational information that is accessible to all. She brings together over 20 years of experience in biomedical sciences, philosophy, yoga and ayurveda to not only train yoga and ayurvedic practitioners world-wide, but to also lead workshops and rejuvenating retreats. She is the founder and director of the The New Mexico School of Yoga, pioneering educational programming in yoga, ayurveda and the vedic sciences. Devoting more then 15 years of study with her root teachers Vasant Lad and Shiva Rea, Maria has created transformational programs through her Live in Balance courses and wellness consultations. For more information you can find her at www.mariagarre.com.





---
Manorama


A Sanskrit scholar, graduate of Columbia University, and founder of Luminous Soul™ & The Sanskrit Studies™ Method of Learning Sanskrit, Manorama is a renowned, highly respected teacher. Manorama tours the globe offering Sanskrit Studies™ programs for yoga teacher trainings, and Luminous Soul™ teachings; a unique method that guides students through key principles and practical tools to unlock the keys to happiness. Class with Manorama promises to be filled with tradition, humor and heartfelt devotion. You will learn how to bridge your everyday experiences with the meaningful spiritual. For more information visit www.sanskritstudies.org.








---
Noah Mazé
Noah Mazé has devoted his life to the subject of yoga. Noah is best known for his clear, precise and methodical teaching style, his tangible knowledge, and his ability to transmit with openness, curiosity, and wit. In the words of his students: Noah's fierce and compassionate dedication to yoga inspires and holds space for students to journey deeper into body, heart, mind, and spirit than they ever could have imagined.
Noah began a regular hatha practice when he was 14 years old and has spent his life in learning. He has collected, gathered, experienced and embodied this vast subject: seeking out the best teachers, learning from different lineages and absorbing much of what has been on offer. Ever-advancing the conversation and curriculum in yoga education, Noah co-founded his school, YOGAMAZÉ, with his wife, Tracy, in 2012. Together they have pioneered training content to enhance and sharpen the skills of yoga teachers. Noah believes that always remaining a student is one of the most essential skills a teacher needs, and has thus devoted himself to creating pathways for teachers to continue their learning and cultivation of voice and skill. In addition to creating and developing the YOGAMAZÉ curriculum, Noah serves as faculty for teacher trainings around the world, and acts as a consultant to corporations developing yoga education programs. He is a regular presenter at Wanderlust Festivals and contributes to publications including Yoga International, Yoga Journal and more. He offers online classes at Yoga International, on Wanderlust TV, and offers a vast array of online content via his own site, which can be found at yogamaze.net.
Noah lives in Los Angeles with his wife, Tracy, his two children Madeleine and Oliver; three rescued dogs, two rescued kittens, and (usually) at least one goldfish.
---
Rachael Goolsby
Yoga is my home base. It is the place where I lay my head, pour my weight, trust myself, find courage, and quieten or stimulate my mind into creative, flowing, joyous thinking. I have practiced yoga since 1990 and am a Yoga Alliance 500 E-RYT since 2007. Yoga class is the place where I meet friends, old and new and commune with the great teachings and practices of yoga. My studies have delved into a range of styles with incredible teachers. Yoga is the time to steady & still the mind. It can also be a time of great upheaval- where falsities are dislodged, and truths are suddenly, viscerally clear. When we bravely choose to step into those openings, whole new worlds appear. Yoga is a life-long love. The more I integrate its overflowing and gracious teachings into my body, my mind, my heart, my spirit, the more I realize how much I don't know! I like to open those places as a teacher, where wonderment and surety meet. I love collaborating on retreats and trainings with talented teachers and professionals. I graduated massage school in 1993 and am a licensed NC Massage Therapist, specializing in Thai Massage. My BFA is in Dance and Choreography from VCU (2002) and I dance locally with the Dance Cooperative and Alban Elved. My family is tops- two girls and one husband- keep me real and busy! I am thrilled to be joining the Longwave Camp of Yogis.
---
Eddy
Mesmerizing gypsy guitar and incredibly soulful vocals create the unique and highly celebrated music of Eddy Nataraj. His kirtans create a sacred space for intuitive knowing to thrive and true interconnectedness to be revealed, quickly establishing this brilliant kirtan artist as a pillar of yoga in the West. At 20 years old, his journey in the world of kirtan music began when a small, elderly woman pulled him aside after his stand up comedy routine in Seattle, WA, to tell him he had a beautiful voice and should pursue music. He went out, bought a guitar, and embarked upon his yogic path through sacred sound.

Shortly after he began playing the guitar, he moved to Hawaii where he lived for 7 years, mostly homeless in the jungle, with Mother Nature as his greatest teacher. While living in the jungles, he studied nature, yoga, buddhism, meditation, music, and himself. He spent entire days practicing his guitar and writing song lyrics. As time went on his song lyrics transformed into mantras, which he found energizing and useful for inducing deep meditative states.

When he returned to the main land, he immediately became a spark in the kirtan world. His kirtans have been called a "high-bhav …nonstop rolling joyride from Ganesha to Krishna."

He has played Bhakti Fest, Ahimsa Yoga & Music Fest, Montreal Yoga Chant Fest, and the 20thAnnual Yoga Teachers Conference at Kripalu. He has had the great honor of playing his guitar with Snatam Kaur, Sharon Gannon, David Life, Andy Aledort, Nina Rao, Shimshai, Durga Das, Mike Cohen, Adam Bauer, and many other great artists.

He is humbled that the Universe guided him to this sacred path of kirtan and bhakti, and is inspired to follow in the footsteps of Shyamdas, Ram Das, and Krishna Das in making bhakti yoga and mantra music a fundamental element of the Western Yoga world. He is a new and exciting member of the yoga music revolution, and is making quite a name for himself with his infectious joy and dynamic gypsy flamenco kirtan style.
---