Mary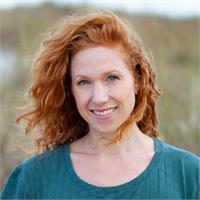 Mary is a 300-hour certified Jivamukti Yoga Instructor and a 350-hour Swan River Yoga instructor. Mary's teaching is dynamic and transformative. Her education in anatomy, kinesiology, and yoga therapy combined with her "natural ability to capture your attention," creates a unique setting for one to discover their highest potential. She co-created Longwave Yoga's 300-hour Advanced Yoga Teacher Training and co-facilitates both the 200-hour and 300-hour programs. She also serves as Longwave Yoga's Programs Director. Her classes are sequenced to spark our vital fire through yogic techniques like pranayama, asana, meditation, and chanting, building a steady and joyful foundation from which we can develop the strength, endurance and serenity that we need to walk courageously towards our Truth in life while enjoying every step of the journey!
Mary instructs the following:
Vinyasa classes mindfully unite intention, breath, and movement. This class will offer a well-rounded practice that includes meditation, pranayama, sun salutations, and fluid movement between postures. All levels are welcome, as there will be modifications, specific alignment cues, and options offered throughout class. It is recommended that brand new yogis partake in beginner or basic classes before joining an open-level class.

Level: Open




Healthy Bodies focuses on the exploration of basic poses and therapeutic benefits of a yoga practice without the vigorous element of other forms of yoga. This class encourages an individualized approach with the use of blankets, bolsters, chairs, and straps. Because of its personalized and nurturing nature, Healthy Bodies is suitable for all practitioners, including elderly and those with disability or who are recovering from injury. Students in this class can expect to experience a well-rounded practice that cultivates strength, stability, flexibility, and mindful breathing utilizing a therapeutic approach to both dynamic postures and restorative postures, while still having time for questions.
Level: Basic




Restorative Yoga offers the chance to unwind with a completely passive practice. Fully supported with bolsters, blankets, straps, and blocks, restorative yoga will gently and effortlessly open the body and mind to relaxation. This class is appropriate for all ages and levels, including those with limited mobility or injury. Please arrive 5-10 minutes early to set up props and settle in.

Level: Basic




In Jivamukti, one can expect uplifting music, breath awareness, alignment exploration, hands-on assistance, relaxation, meditation, and yoga teachings relevant to one's life on and off the mat. A typical Jivamukti class is a vigorous vinyasa class that incorporates the five tenets of Jivamukti Yoga: shastra (scripture), bhakti (devotion), ahimsa (kindness), nada (music), and dhyana (meditation). Come experience the only Jivamukti class in Wilmington! All levels are welcome, as there will be modifications, specific alignment cues, and options offered throughout class. It is recommended that brand new yogis partake in beginner or basic classes before joining an open-level class.


Level: Open




Make time to soak up the sweetness of this life! In this 2-hour restorative class, you will receive thai therapeutics, sacred sound with instruments and voice, and meditation. Be bathed by the gentle and cosmic sounds of harmonium, guitar, singing bowls, and sacred mantra. Eddy and Mary will offer serenades as you passively receive yoga supported by blocks, bolsters and blankets in restorative postures and thai massage-assisted yoga therapeutics.

Connect to the universal flow of abundance and love and RECEIVE!
"If you wish for light, be ready to receive light." -Rumi

NO experience is necessary, all levels are welcome. Longwave Yoga is handicapped accessible. Please register in advance as space and props are limited. ***Your registration is not complete until you purchase AND enroll in Restorative Soundbath.*** Please call or email the studio for help or questions.




Cost:

$25 advanced registration; $30 same day registration




A Very Mary Jingle Flow

with Mary Glackmeyer

In the darkest time of year, there emerges a light! Feasts, family, and celebration during the midwinter season remind of us of the joy, gratitude, and abundance that we can have in our lives. Let's take time to celebrate together because the days are now getting lighter, and with the light, the seeds and intentions we have planted deep within our hearts will begin to take root and grow into fruition throughout the coming year. Let us shine the light of gratitude into every aspect of our being and our lives so we never forget the abundance that already exists within each of us. Merry music and an upbeat vinyasa flow will add to the revelry of this Christmas Eve celebration for ALL! Family, friends, children, and all levels are welcome.