Monica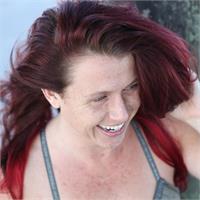 Through an invitation to a local class, Monica began her journey with yoga in 2010. She was inspired by the grace of her teachers and fascinated with the exploration of the internal world the practice of yoga offered her. The values she learned through various yogic techniques, including, asana, pranayama, self study and chanting soon permeated off of her mat and into the details of her life. Certified as a 200 hr Yoga Alliance teacher, through the Kunga School at the Wilmington Yoga Center, she feels fortunate to have the opportunity to share the gift of yoga with others. Her intention as a teacher is to provide a space where her students are encouraged to explore their bodies, breath, and spirit at a level they consciously choose. She hopes to inspire her students to unleash the joy that springs from following their own intuitive wisdom and heart.
Monica instructs the following:
Basic Yoga introduces the foundations of a vinyasa yoga (movement and breath) at a slow, mindful pace. In this class, practitioners can expect to unite movement and breath while learning the foundational concepts of a yoga practice. All levels are welcome, as there will be modifications, options and specific alignment cues given throughout the class that appeal to beginners and those refining the basics.

Level: Basic




Yin yoga is a slow paced practice that focuses on the breath while surrendering, yielding, and unraveling the connective tissues in the body through long, passive holds. Yin yoga is said to loosen energy blockages and therefore increase pranic flow through the body while aiding in better organ function, increased flexibility, and calms the nervous system. Postures are generally held for 3-5 minutes or more, stimulating the tendons, ligaments, cartilage and joints that normally are not reached in a more active style of asana practice.

Please inform instructor if you are dealing with injury. With the nature of the class, Yin Yoga may be unsafe for certain injuries.