Holly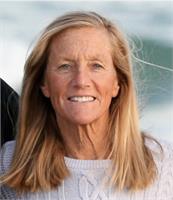 Like many, Holly came into yoga to heal a torn ACL and found a whole lot more tangled into her knee than just the injury. She encourages students to learn about themselves by transferring lessons from the mat or other forms of movement into life to heal and reach unlimited potential- knowing that you have a choice. As a teacher and a lifelong learner, she connects poses so that each informs the next, much like life's flow.
Holly Konrady is the Stress Management Specialist for the Dr. Dean Ornish Heart Disease Reversal Program at New Hanover Regional Medical Center. Additionally, she teaches yoga and stress management sessions in her business, Shine Yoga, guiding people to better health and well-being. She trained at Seaside Yoga (RYT-200 hours), Yoga Life Institute (RYT-300 hours), Phoenix Rising Yoga Therapy, and completed Mindfulness-Based Stress Reduction at Duke Integrative Medicine.
Parallel to practicing and teaching yoga, she obtained a master's degree in Instructional Leadership at Colorado State University, and taught teacher preparation courses at University of North Carolina Wilmington, 2004-2017. She received honors from students every semester as a "teacher who made a difference in their years at UNCW."
As a lover of outdoor sports she inspires her students of all levels to move daily, eat real food, connect to people, and pay attention purposefully.
Holly instructs the following:
Core Flow Yoga is a fusion of Vinyasa yoga and Interval Strength Training to cultivate deep core strength and increase overall stamina and endurance. It will help one build a deep-rooted core connection, accessing their innermost power, and stabilize muscles needed for a strong yoga practice. This is a fun and powerful class that is equal parts core work and flow, leaving one feeling balanced in body and mind.


All ability levels are welcome, as there will be modifications, options and specific alignment cues given throughout the class that appeal to all levels of practitioners. It is highly recommended that brand new yogis partake in the beginner and/ or basic level classes before joining an open-level class.

Level: Open




Stress-Less! (a stress management practice)

The American Institute of Stress confirms that stress interferes with cognitive processes like memory and concentration. Dr. Dean Ornish has stated that stress can lead to chronic disease and keep us from healing.

We may not be able to eliminate stress completely, but we can change the way we respond to it. During this class you will learn and practice ways to manage the impact of stressors in your life through stress management techniques, such as breathing, meditation, imagery, progressive relaxation, slow, conscious stretching, including some basic yoga poses, to help you feel more peace, sleep better, and respond in more healthful and productive ways... all 21st century life skills! This practice is for all people- with or without a yoga practice.




Prana Pump is a fun and energetic combination of yoga asana and HIIT (high intensity interval training). With the help of an upbeat playlist and use of props such as sandbags, weights, and bolsters, this class is built to make you sweat, build strength, and rev up your heart-rate. Prana Pump will increase vital life force energy while you find empowerment to meet your edge. You'll be amazed at what your body can do!

This class is open to all levels.