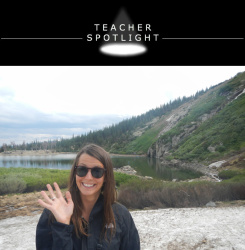 TAYLOR WHITE
"There have been many wonderfully happy moments strung together in my life, and I'm so grateful for them all."
Our teachers are what keep the energy flowing in our studio (and out in the elements) and we would love for you to meet all of them! Each month we will feature a different teacher and give our students, those who keep the energy alive, the opportunity to experience each teacher by offering a donation based class. This month, that class will be...
WARM SLOW FLOWSATURDAYS 9:30AM
*The suggested donation is $10 (20% of the proceeds will be donated to Waves for Water). Find out more about Judith in the interview below…
What is yoga to you/What brought you to yoga?
Yoga is peace, yoga is refuge, yoga is light. My beautiful friend Jena invited me to my first class and I've been hooked on not only the physical aspect but the spiritual and emotional connection as well. Yoga as a healing art has had a profound effect on my life and the people within it.
Example of your yoga off the mat?
Trying to be of selfless service to all in need…it's an ever changing process and commitment.
Specific classes/style of teaching:
I love teaching yin, slow flow, restorative, and gentle. It's also fun to challenge a class and make them sweat, I'm working on that.
Taylor's invite to you:
Find your bliss – be true to yourself – and love each other – LAUGH!
Do you have a favorite playlist that you are willing to share?
Yes! See if you don't bust a move listening to it ;)
1. Teardrop – Massive Attack
2. Gooey – Glass Animals
3. Coffee – Sylvan Esso
4. The Richest Man in Babylon – Thievery Corporation
5. Let Me Down Easy – Pablo Nutini
6. Into the Mystic – Van Morrison
7. River (feat. Shura) – Hiatus, Shura
8. 1000 Arms – Lymbic System
9. Anything You Synthesize – The American Dollar
10. Jagadeesha – Trevor Hall
11. Grounded – Sacred Earth
What is your favorite yoga pose?
Ardha Chandrasana or any hip openers! –Pigeon, Gomukasana, Frog pose..yummy!
Where would you go in a time machine?
I'm going to be the biggest self-proclaimed tree-hugging hippie ever and say Woodstock – incredibly talented musicians and it took place during my birthday – how cool is that?! I just want to dance barefoot in the mud and sunshine with my eyes closed. Pure joy right there.
If you were ice cream, what flavor would you be and why?
Sea salt caramel – because seriously, it's ah-mazing.
What is the best way to lift your mood? /What is your happy place?
Music – hot tea – people I love – yoga
Where was your last vacation?
I've been blessed to travel rather far away twice in the past year – Italy with my mom for graduation and Mt. Hood, Oregon for a beautiful wedding!
Happiest moment in your life?
There have been many wonderfully happy moments strung together in my life, and I'm so grateful for them all.
Biggest life lesson so far?
Life is ever-changing and always evolving, learning to be adaptable and staying balanced is key.
The best part of waking up is?
A fresh start, a brand new day! Also, ginger tea (sliced ginger in boiling water) with the juice of one lemon and a dash of cayenne – a leisurely stroll – brunch